GREAT RESULTS REQUIRE GREAT TEAM
Outstanding things can happen when great people unite.
If entrepreneurship is a force known by its ability to connect people, then our story definitely reflects that. On one side we have a completely atipical Montenegrin guy, who's also a passionate workaholic and believes life's too short to be eating bad food, and on the other side, there's a guy from neighbouring Herzegovina, incredibly persistent and with the strong entrepreneurial spirit. A partnership of two men of different nationalities and religions, but sharing the same dream.
It's about two people with deep buy-in on what they're doing, not one person with an idea and the other person helping execute on it. They collaborate together on all aspects of the business has been key to keeping our relationship in sync and operating at a high level of performance.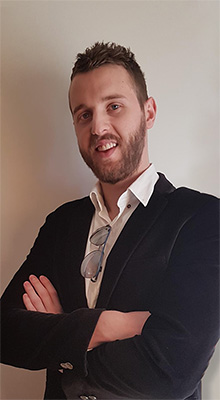 Co-Founder
Kristijan Sarac
Kristijan's father included him in the management of the family company from a very young age where he went through all positions in managing and leading a company. Kristijan's individual entry into the entrepreneurial world was founding the HORECA channel distribution and export/import company at 18 years of age. At the age of 21 he met Luka, and immediately realized they shared the same "unusual" worldviews, work ethics and entrepreneurial spirit. That quickly resulted in founding Addria and official entry into currently the "premier league" of economy – Information Technologies.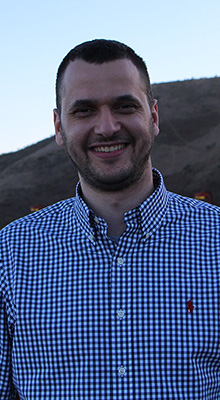 Co-Founder
Luka Maljkovic
By creating his own video games at primary school, Luka entered the IT world at a very young age. He met several like-minded people and initiated a gaming community that became No. 1 globally. His interests expanded towards digital marketing, so he founded a digital marketing agency and was engaged in a number of digital campaigns in the region of former Yugoslavia. At the age of 19, together with Kristijan he co-founded Addria which witnesses exponential growth in the past few years and bases all its revenue on creation of high-quality software solutions for the Western markets.